Bagging Machine, Automation and Pre-Opened Bags on a roll specialists
Advanced Poly-Packaging offers a wide range of automated bagging solutions that are designed to save you time and money!
Automated Bagging Machines
Automation & Robotics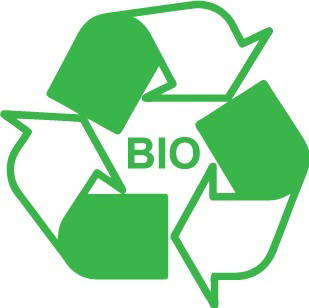 Call 01452 854445 and talk to us about APP's BIO-DEGRADABLE bag options
Leading the Way in Bagging 

Solutions

APP (UK) Limited are part of Advanced Poly-Packaging Incorporated, a boldly leading global company in automated systems and bagging machines, operating in the UK, Europe, US, Asia and Australia . Established in the UK for over twenty years, APP offer exceptionally efficient bagging solutions.  Based in the West Midlands we offer a 'one stop shop' for all your bagging needs including bagging machines, automation equipment, pre-opened bags on a roll, service & maintenance, tech support and spares.
Environmentally aware,  APP offer a BIO-DEGRADABLE option for the majority of our bag types and sizes, at only a small premium to your existing cost –
The majority of APP's poly bags have a recycled plastics content and naturally all APP's bags can be RECYCLED after use.
The industries that we provide automated bagging machines for…
Automotive & Hardware
Hinges | Injection Mold Products
Oil Filters | O-Rings
Appliance Spare Parts
Screws | Nuts | Bolts
Textile + Safety
Microfiber Towels | Mop Heads
Bar Towels | Gloves | Shop Towels
Lab Coats | Ball Caps
Safety Goggles | Shirts/Clothing
Games + Jewellery + Cosmetic
Games + Jewellery + Cosmetics
Dice | Precious Metals | Golf Tees
Lipstick | Beads
Plastic Game Pieces | Paint Balls
Makeup | Necklaces/Braclets
Batteries
Contact Us
PROMOTIONAL + CRAFTS + MISC
Promotional + Crafts + Misc
Pens | Sticky Note Pads
Mail Order Products
Mobile Phone Holders
Magazines | Product Manuals
Medical + Pharmaceutical
Medical Tubing | Medical Pens
Ice Packs | Surgical Tools | Baby Bottles
Prescriptions (Mail Order) | Syringes
IV Kits | Unit Doses
Electronic Components
Bulbs | LEDs | Fuses | Leads & Cables
Mobile Phone Accessories | Batteries
Circuit Boards | Anti-static Tapes & Adhesives
What's most important to us…
Excellent Customer Service
High Quality Materials & Equipment
Our mission is simple:  "Provide equipment which is safe, user friendly, durable and easy to maintain. Design it with the lowest possible cost of ownership.  Then, support the equipment 110%.  If successful, customers will reward us by purchasing materials for the equipment from Advanced Poly."  We believe that our efforts in this regard are exactly what our customers need.
Contact us for all your bagging requirements!
We have a lot of products and machinery to do the job, if you're having trouble choosing which Bagging  Machine / Automation suits your company best, give us a call or drop us an email and we'll be happy to offer our expertise and professional opinion on our machines.
Give Us a Call
Drop Us an Email