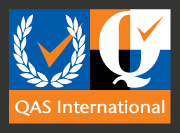 About Us

APP (UK) Limited are part of Advanced Poly-Packaging Incorporated, a leading global company in automated systems and bagging machines operating in the UK, Europe, US, Asia and Australia . Established in the UK for over twenty years, APP offer a cost effective bagging solution. Based in Gloucester, we offer a 'one stop shop' for all your bagging needs including bagging machines, automation equipment, bags that run on our machines, as well as our competitors, full-service support and stock of spare parts.
We currently offer a BIO-DEGRADABLE option for the vast majority of our bag types and sizes, at a small premium to your existing cost – ALL APP's poly bags can be RECYCLED.CLICK ON TO THE 'PRE-OPENED BAGS ON A ROLL' TAB – THEN 'SPECIAL OFFERS' FOR SOME FABULOUS DEALS ON BAGS
*** APP regularly have refurbished machines at great prices in stock, call us on 01452 854445 to see what's on offer***
The industries that we provide bagging machines for…
Automotive & Hardware
Hinges | Injection Mold Products
Oil Filters | O-Rings
Appliance Spare Parts
Screws | Nuts | Bolts
Textile + Safety
Microfiber Towels | Mop Heads
Bar Towels | Gloves | Shop Towels
Lab Coats | Ball Caps
Safety Goggles | Shirts/Clothing
Games + Jewellery + Cosmetic
Games + Jewellery + Cosmetics
Dice | Precious Metals | Golf Tees
Lipstick | Beads
Plastic Game Pieces | Paint Balls
Makeup | Necklaces/Braclets
Batteries
Contact Us
PROMOTIONAL + CRAFTS + MISC
Promotional + Crafts + Misc
Pens | Sticky Note Pads
Mail Order Products
Mobile Phone Holders
Magazines | Product Manuals
Medical + Pharmaceutical
Medical Tubing | Medical Pens
Ice Packs | Surgical Tools | Baby Bottles
Prescriptions (Mail Order) | Syringes
IV Kits | Unit Doses
Electronic Components
Bulbs | LEDs | Fuses | Leads & Cables
Mobile Phone Accessories | Batteries
Circuit Boards | Anti-static Tapes & Adhesives
Contact us for all your bagging requirements!
We have a lot of products and machinery to do the job, if you're having trouble choosing which Bagging  Machine / Automation suits your company best, give us a call or drop us an email and we'll be happy to offer our expertise and professional opinion on our machines.
Give Us a Call
Drop Us an Email